It's December, a time for shopping, awkward gift giving, dressing up tree corpses, singing open license carols at strangers and obnoxious countdowns for everything from 2017.
Best Celebrities of 2017, Top 20 New Restaurants of 2017, 50 Dogs Who were Heroes in 2017. Most Disgusting Tweets from The President of the United States in 2017, The 15 Most Impressive NFL Celebrations in 2017, Top Board Games of 2017, Favorite Comic series & Graphic Novels of 2017, and The Best Star Wars Sex Toys of 2017.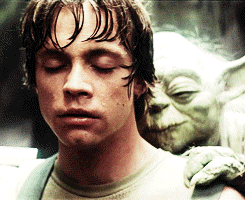 Well now that you're thoroughly disturbed, how about we go with the obnoxious countdown at hand:
Late to the Game Presents Darkmovienight's Best Movies of 2017 (So Far…)
As much as I'd like to go through the countdown and make it simple (1, 2, 3, 4…), but I really just have no desire to force my mighty will on everyone (even though I'm clearly better than you at movie opinions). And most likely you've either seen these films or if you haven't, maybe this will give you the extra push to go out of your comfort zone and watch something you may not have otherwise. So journey with me on what I would call the Best Movies of 2017.
Get Out – Directed by Jordan Peele, Staring Daniel Kaluuya, Allison Williams, Catherine Keener and Bradley Whitford
Few films this year surprised more people than Jordan Peel's Get Out. If you were to ask anyone who had seen the trailer for this film, you would have been hard pressed to find someone who was completely excited for it, let alone think it would be a serious Oscar Best Picture contender. Well, if you have seen this taunt horror/thriller, then you know why I had to include it on this list. Not only did Get Out surprise everyone with how well crafted the story was and the stellar performance from everyone involved. The stand out performance was from Daniel Kaluuya (who most people would know from Black Mirror's episode "Fifteen Million Merits". He plays the stranger in the strange land and gets brilliant material here by Jordan Peele's crisp dialog, but helps the audience belief with legitimate looking fear. Even if you don't enjoy horror and suspense, Get Out is worth a watch just because of the mirror it holds up to Humanity at large, but in a year with three Marvel Superhero films, it has more Easter Eggs and Fan Theories than all of them put together. Just watch surprise "Director of the Year" Jordan Peele talk them over.
B. Wonder Woman – Directed by Patty Jenkins, Starring Gal Gadot, Chris Pine, Connie Nielsen and Robin Wright
There is so much that could be said about Wonder Woman – some would clearly call it the best film of the year, best DC movie EVER, and just perfection in a Superhero Origin Story. Honestly, I can only nod my head to every one of those statements. There is something absolutely elegant about the film being crafted with neigh perfection by an extremely talented woman much like the titular character's common comic book origins. Gal Gadot takes absolutely every scene from every moment in this film and makes it her own. And honestly, Wonder Woman has one of the absolute best scenes in any film this year. The magic of this film is palpable and anyone viewing can do nothing but look on in awe as something truly special unfolds before your eyes.
Gamma. Stephen King's IT – Directed by Andy Muschietti, Staring Jaeden Lieberher,  Jeremy Ray Taylor,  Sophia Lillis, Finn Wolfhard, Chosen Jacobs, Jack Dylan Grazer, Wyatt Oleff, and  Bill Skarsgård
We started this list with one of the best suspense films of the year, but we'll toss the absolute best horror films of the year right in the middle. Normally when someone discusses a horror film, it's something like Paranormal Activity, Nightmare on Elm Street, Friday the 13th, or even this year's surprisingly fun and gory Happy Death Day. But when I tell you that Muschietti took Stephen King's terrifying novel and turned it up to eleven, you really should believe me. While watching IT, I don't believe I've ever felt as much dread from scene to scene. Understand that, I was truly dreading each and every single scene or appearance of Pennywise the absolutely frightening and tortuous clown. If you enjoyed the '90s mini series, then you should have no reservations regarding this film. The kids that form "The Losers Club" are perfect and IT honors not only the source material but taking absolutely nothing away from Tim Curry's performance of Pennywise. If you are okay with changing your underwear after watching a film, then be sure you didn't miss IT.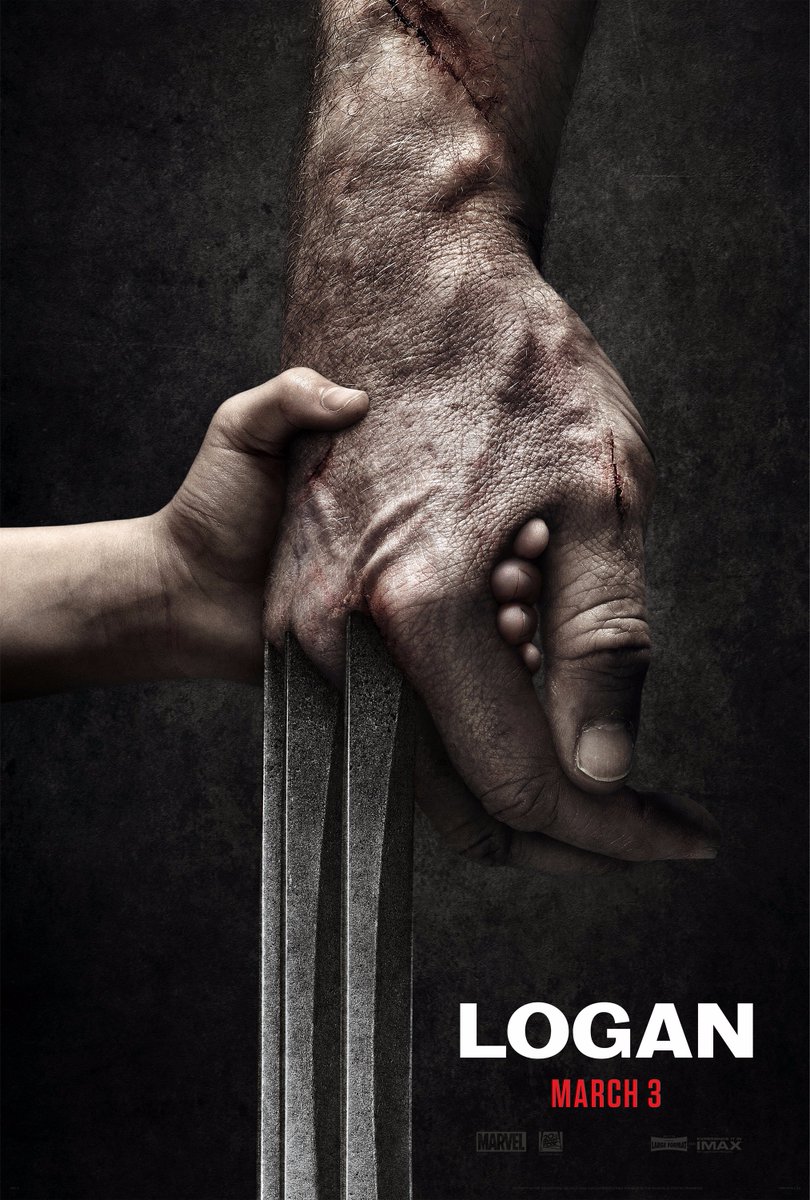 Cuatro – Logan – Directed James Mangold, Staring Hugh Jackman, Patrick Stewart, and Dafne Keen
Early in 2017, James Mangold had the unenviable job of crafting a film to finalize a dynasty of film making that dated all the way back to the year 2000. For those of you who were actively watching comic book films seventeen years ago, the first X-Men film was something of a dream come true. You had characters that had been shown only in print or animation coming alive on the silver screen. And as much as I could say about the incredible sequel, X2, or Days of Future Past that perfectly reset a mess of a timeline, but the real stars of the franchise are, and have always been, Hugh Jackman as Wolverine and Patrick Stewart as Professor Professor Charles Xavier. Viewing Jackman and Stewart play the definitive versions of these characters one last time is not only beautiful but heart-wrenching. And in my opinion, Mangold lets his actors breathe and do what they do best. The addition of Dafne Keen as the future Wolverine in the comics, Laura/X-23, was another highlight in Logan. But for my money, I've never seen a better send off of a beloved character than in this film. Plus, I will absolutely post what I believe to be the best trailer cut by any editing team, enjoy:
Five. Thor Ragnarok – Directed by Taika Waititi, Staring Chris Hemsworth, Tom Hiddleston, Cate Blanchett,  Mark Ruffalo, and Jeff Goldblum
Before this film, most people would have called the Thor films the rare missteps in the Marvel Cinematic Universe. You would mostly be correct (I actually liked the original Thor film), but you have to admit that Chris Hemsworth does most of his damage, and excellent portrayal of the God of Thunder, in the two Avengers films. Well, after Thor Ragnarok, you'd be wrong. Not only was this the best of Thor's solo films, but one of the most hilarious films in the Marvel Cinematic Universe, period. This is a seriously late entry into the "Best Of" section of films, but if you went out to enjoy the latest Marvel film, you were completely overjoyed and surprised by the shackles tossed off of each and every character in this film. Mark Ruffalo's Hulk has some of the best and most poignant character development of all the characters in Marvel's sprawling universe. Tom Hiddleston does some of his best work as Loki, which is saying a lot. And one of the biggest problems I have with the Marvel Cinematic Universe is that they have little to know good villains. While I always enjoy Loki, especially in the first Avengers, but no one has really taken the reigns and really caused havoc with reason for our heroes like Cate Blanchett does as Hela. She owns her scenes and gives the air of confidence, projects fear and danger to the main characters, but also is an excellent template for Marvel to create their villains of the future. Oh, and you can never have enough Jeff Goldblum.
So there you have it, my Best Films of 2017…so far. With a Galaxy Far Far Away looming in the week ahead, do you believe my list will stand? Or will it fall? Feel free to disagree and argue with me in the comments.
-Darkmovienight
STINGER!
Although there is not a lot to be said in a post "Best Of" article, Stinger the Baby Scorpion wanted to let everyone else know the wonderful films that were in the race to reach this list. Here are all the honorable mentions that didn't get to take home a coveted spot among those five above:
Hidden Figures
Detroit
Kingsman: The Golden Circle
American Made
Guardians of the Galaxy Vol. 2
King Arthur – Legend of the Sword
War for the Planet of the Apes
Spider-Man Homecoming
Baby Driver
Dunkirk
Coco
Split